Huntington State Beach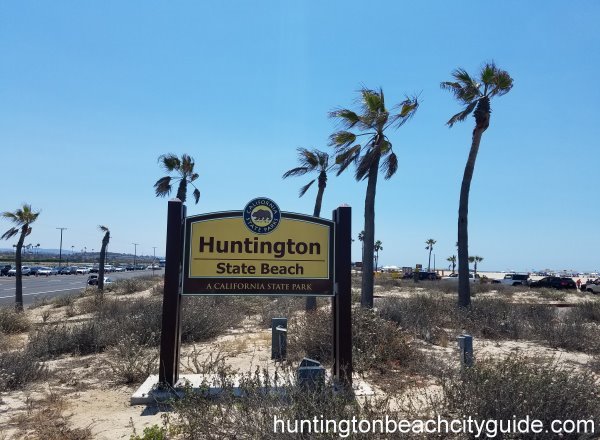 Huntington State Beach
21601 Pacific Coast Highway, Huntington Beach, Ca 92646
Huntington State Beach is approximately 2 miles long. It starts at the Santa Ana River, just north of Newport Beach, and runs to Huntington City Beach which starts at Beach Blvd.
There are sand volleyball courts, fire pits, picnic benches, seasonal lifeguards, restrooms, beach cafes, and bike rentals here.  There are large pay parking lots as well.  At some of the beach entrances, there are paths to walk you partway down the sand toward the water which makes it much easier to roll your beach equipment.
The Huntington Beach Bicycle Trail takes you through the beaches of Huntington Beach from Huntington State Beach to all the way to the end of Bolsa Chica State Beach. There are bike rental stores through Huntington's beaches.